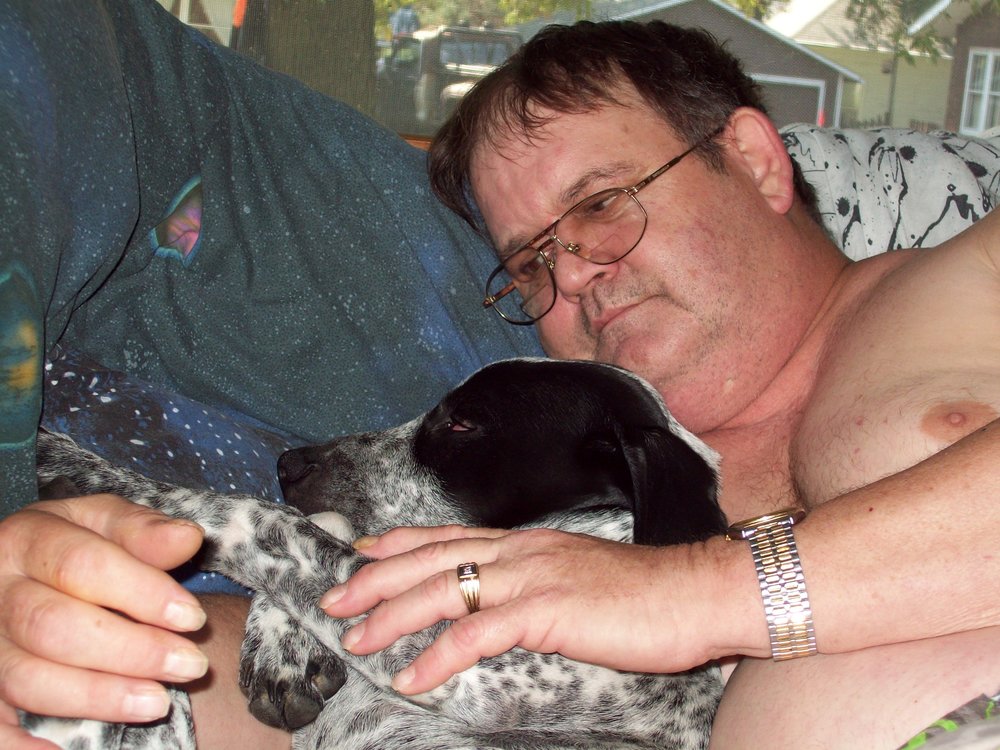 Obituary of Rex Lippert
Rex Alyn Lippert was born to Rex and Patsy Lippert on September 6, 1956.
On September 16, 2001, he moved in with his soul mate, Paula Jo Berry Mick, where his life began anew. They acquired a puppy that Rex named Jacob Walter Lippert. He was so much more than just a dog; he became his "son". The love Rex felt for Jacob completed his life. Rex was content and happy. He finally had the family he deeply loved and needed. Life was wonderful.
Rex worked at the Newton Senior high School as a custodian for 14 years, after being a construction worker for most of his life. He graduated from high school in 1974. Rex enjoyed NASCAR, taking Jacob for walks, reading, grilling out, mushroom hunting, yard work, cross-word puzzles (which he always did with a pen), working in his shop building and fixing things, being outside and spending time with his extended family and friends.
Rex died unexpectedly on the morning of September 22, 2017 at his home. He was preceded in death by both his parents and his brother, Brian.
Those left to honor Rex's memory are Paula Jo Berry Mick; her mother, Jo Anne Stier; her father, Paul Berry; sisters, Theresa Ann Williams and Tammy Stier; nephews, Jade Williams; nieces, Brandi Williams (Derek), Mallory (Gage) Richardson, Bailee Stier; great nephews, Gavin, Brody and Leo and great nieces, Shelby, Oatleigh and his circle of friends.
Rex will be deeply missed by those who knew and loved him. Rex was cremated and services will be at a later date. In lieu of flowers, and as an expression of sympathy, memorials may be designated to Paula, in his name. Pence ~ Reese Funeral Home in Newton, has been entrusted with the arrangements.
Final Resting Place
Pence ~ Reese Funeral Home & Cremation Services
310 N. 2nd Ave. E.
Newton, Iowa, United States

Get Directions