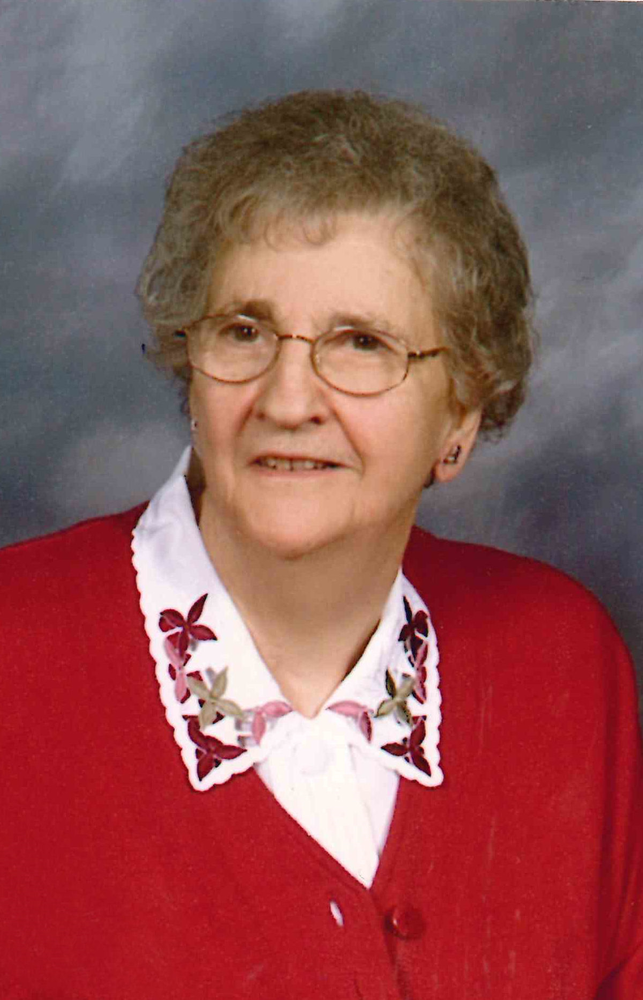 Share Your Memory of
Bernadette
Obituary of Bernadette Stalzer
Bernadette "Bernie" Ann Stalzer, the daughter of Walter J. and Mary M. (Peterson) Helin, was born May 20, 1927 on the family farm near St. Anthony, Iowa. She graduated from St. Anthony with the class of 1944 then went on to attend Marshalltown Business College.
On May 1, 1954, Bernie was united in marriage with Ronald A. Stalzer at St. Mary's Catholic Church in Marshalltown, Iowa. Bernie worked as a Secretary in several departments for the Iowa Electric Light and Power Company in Marshalltown. She retired in 1991. Bernie was a member of the Immaculate Conception Catholic Church in Haverhill; Rural Young People' St. Monica's; and was the church choir director in Haverhill. Bernie loved her family and enjoyed taking the family to Ev's in Marshalltown, especially when the flavor of the day was raspberry. She also enjoyed gardening, flowers, quilting and embroidery, throughout the years.
Bernie died on Saturday, August 5, 2017 at Skiff Medical Center in Newton. She was 90 years old. Bernie was preceded in death by her parents; her husband, Ronald; her brothers, Carl and Edward; and her sisters, Charlotte Ward, Clara Helin and Dorothy Helin
Those left to honor Bernie's memory include her sons, Steven M. (Connie) Stalzer of Perry, IA, Philip A. (Jan) Stalzer of Albia, IA, Paul F. (Bonnie) Stalzer of Knoxville, IA; her daughters, Phyllis Ann (Keith) Mc Donald of Baxter, IA, Theresa Marie (Tom) Klubertanz of Jamesville, WI; her fourteen grandchildren and four great grandchildren.
A Funeral Mass will be held at 11:00 a.m. Thursday, August 10, 2017 at the Immaculate Conception Catholic Church in Haverhill, Iowa. The family will greet friends from 5:00 until 7:00 pm Wednesday with Rosary service at 7:00 pm at the Pence ~ Reese Funeral Home in Newton. There will also be a time of visitation with the family from 10:00 until 11:00 am Thursday at Immaculate Conception Catholic Church. Memorials may be designated to the Immaculate Conception Catholic Church and may be left at the church or at Pence ~ Reese Funeral Home.