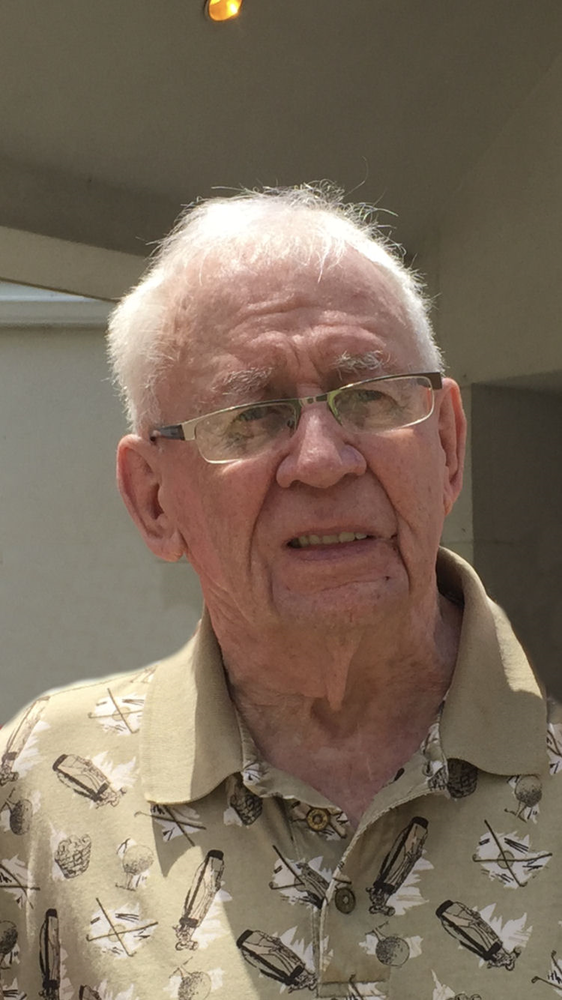 Obituary of Richard Means
Richard P. Means
Richard went home to be with his Savior on Thursday, July 19, 2018, at his home at Park Centre in Newton.
A time of remembrance and celebration of life has been scheduled for 11 a.m., Tuesday, July 24 at First Presbyterian Church, 220 N. 2nd Ave. E in Newton, with a lunch and fellowship time to follow. In lieu of flowers, memorial contributions may be made to the Jasper County Animal Rescue League or Cystic Fibrosis Foundation.
Richard Paul Means, 83, was born on December 1, 1934 in Des Moines, Iowa, the only child of Carroll and Margaret (Schenk) Means. He graduated from Ottumwa High School in 1952 and the University of Iowa in 1956, earning his Bachelor of Commerce degree. At UI, Richard was involved in the ROTC and was a member of Sigma Phi Epsilon fraternity. He was also well-known around campus as "Hammy" due to his after-hours sandwich delivery business, although his friends knew him as "Moose."
Upon graduation, he entered the US Army as a 2nd Lieutenant serving stateside until his honorable discharge as a Captain. He continued to serve in the US Army Reserves until 1969.
In 1957, he married Linda Joan (Hill) Means in Des Moines, Iowa. The couple settled in Charles City, Iowa, where Dick operated an agency with the FEMIC Insurance Company. In 1972, he moved the family to Newton upon accepting an executive position with its parent company, Farmland Insurance, at their Des Moines headquarters.
In 1975, Dick declined a promotion with Farmland's company headquarters in Kansas City to avoid uprooting his young family again. He chose to continue his insurance career locally, most notably as a partner in IFS/Century 21. He finished his career as a stockbroker with Piper Jaffrey & Hopwood in Des Moines, retiring in 1993.
Dick was an avid snow skier, introducing his family to the sport in the late 1960's. He went on annual skiing trips to the Rockies with the Newton Ski Club (which he helped pioneer) and the Cedar Valley Ski Club of Charles City. He continued the tradition into his 70's.
He was an active golfer and member of the Newton Country Club. During his retirement years, he enjoyed spending time with his wife Linda and volunteering locally. They enjoyed traveling to see family, including several weeks in Florida each year. He was known for his quick wit and love for his family and animals. In 2012, Linda suffered a debilitating illness and moved to Park Centre. Dick and Linda were a familiar sight in the lobby sitting side-by-side holding hands.
Survivors include his wife of 61 years, Linda of Newton; his sons Michael (Melinda) Means of Port Charlotte, Florida and Dan (Carole) Means of Urbandale; daughter-in-law Anne Means of Madison, Wisc. and sister-in-law Janice Hill of Des Moines; seven grandchildren, Kathryn Means of Seattle, Wash.; Claire Means of Madison; Molly Means of Miami; Micah Means of Port Charlotte, Florida; Melissa (Ben) Horton of West Des Moines; Michael (Alicia) Litogot of New Hampton, Missouri and Ryan Litogot of West Des Moines and five great-grandchildren. He was preceded in death by his parents and a son, Steven Means.