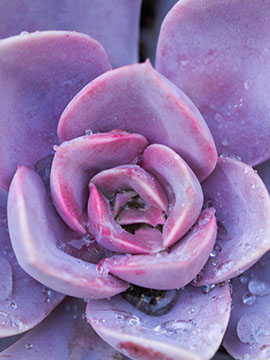 Obituary of Thelma Boertje
Thelma L. Boertje
Thelma departed her earthly home and arrived at her eternal home, Tuesday evening, July 3, 2018, at Unity Point Lutheran Hospital in Des Moines.
Thelma Lorietta Boertje, 91, of Prairie City, was born November 27, 1926, the daughter of Cornie and Caroline (Van Heukelom) DeGoey, in a home in the country near North of Pella. She started country grade school at the age of 4 years at Sandridge & Bell School, North of Pella, the 2nd of eight children. She accepted Jesus as her Lord and Savior, making a profession of faith on December 19, 1940, at the 3rd Reformed Church in Pella. She was a graduate of Pella Senior High, Class of 1944, and went on to complete "Normal Training Studies" while still in high school. Results of this additional training she was rewarded with a "Emergency War Certificate". Armed with this certification, she started teaching nine separate grades, at the young age of 17. This occurred just North of Leighton, IA, at Centennial School.
In August of 1947, Thelma and Raymond Boertje, of Prairie City, were united in marriage. In her younger years, she worked beside her husband outdoors, helping with the many farm chores of raising chicks and livestock. To this union two daughters were given, Marcene and Cheryl, and the busy life of raising two daughters and full-time job of housekeeping and farm chores. She loved the Lord and showed it by serving and sacrificing for her family. She taught Sunday school and catechism for many years, was a part of several Ladies Guilds and instrumental in revamping the church's library. Her life was certainly a reflection of her love for her family and God. She was an avid gardener, enjoying sewing, embroidery work, canning, baking and reading. She loved making special food and dishes for family, especially on holidays and birthdays.
Thelma is survived by her husband of 71 years Raymond; daughters: Marcene (Alan) Cox of Boyden and Cheryl (Bob) Westra of Prairie City; her brothers, sister and their spouses: Marvin |(Junella) DeGoey, Carl (Joyce) DeGoey, Ryk (Jan) DeGoey, and Laura (Louis) Vander Hart; numerous nieces and nephews; and many good neighbors and friends. All of whom were always loving, caring and very special to her.
She was preceded in death by her parents; Raymond's parents: Rodger and Gertrude Boertje; a brother in infancy Cornie DeGoey Jr.; an older sister Deretha (Henry) Sneller; brother Willus (Alberta) DeGoey; Raymond's sisters: Dena (Lester) Van Peursem, Christine (Harold) DeVries, Wilma (Wilson) Ferguson.
Per Thelma's wishes, there will be a private family Get Together, at a later date, to celebrate her life. The Pence ~ Reese Funeral Home in Newton, has been entrusted with the arrangements. In lieu of flowers, memorials may be designated to Thelma's family, in her name.
When we've been there ten thousand years, bright shining as the sun, we've no less days to sing God's praise then when we first begun. Online condolences may be left for the family at: www.pencefh.com.