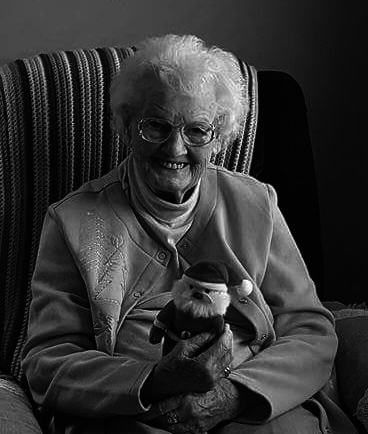 Obituary of Helen Snook
Helen Dunnigan Snook was born July 4, 1922, Helen passed from this life on July 3, 2018, three hours short of her 96th Birthday.
Helen was born to Lillian Bagnall Dunnigan and James Dunnigan in Ogden, Iowa. She was raised and educated in Hiteman, Iowa and moved to Newton, Iowa in 1939 where she met Howard Snook.
Helen and Howard were married on July 27, 1941 and celebrated 75 years of marriage in 2016. Helen was known for her skills in the kitchen and party planning. She enjoyed cooking at Newton Schools Hot Lunch, Terrace Lodge, Newton Inn, Newton Country Club, Elks Lodge and many private parties. Helen was baptized on March 28, 1948, in the First Christian Church of Newton.
Helen is survived by her Daughter, Peney Stewart (Larry); son, Douglas Snook (Anita); grandchildren: Jana Stewart Deaton (Mike), Jill Michelle Stewart, Brittany Snook Olinde (Rich); great-grandchildren: Brette Marie Deaton and Justin Larry Stewart; step grandchildren: Tina Berg (Brad), Mike Lee; step-great grandchildren: Michaela Berg, Mason Berg, Karson Lee, Morgan Lee, Ryder Lee; many nieces, nephews and friends.
She was preceded in death by her husband in 2016; her eight siblings: Mark Dunnigan, Kathryn Meredith, Margaret Biggins, Charlotte Elliott, Don Newman, Marian Chedister, Vesta Shehan and Alice Henderson.
Memorials may be left to the Newton American Legion, #111.
A Private Family Graveside service will be held at the Palo Alto Cemetery in rural Newton, and Pence ~ Reese Funeral Home in Newton, has been entrusted with the arrangements.