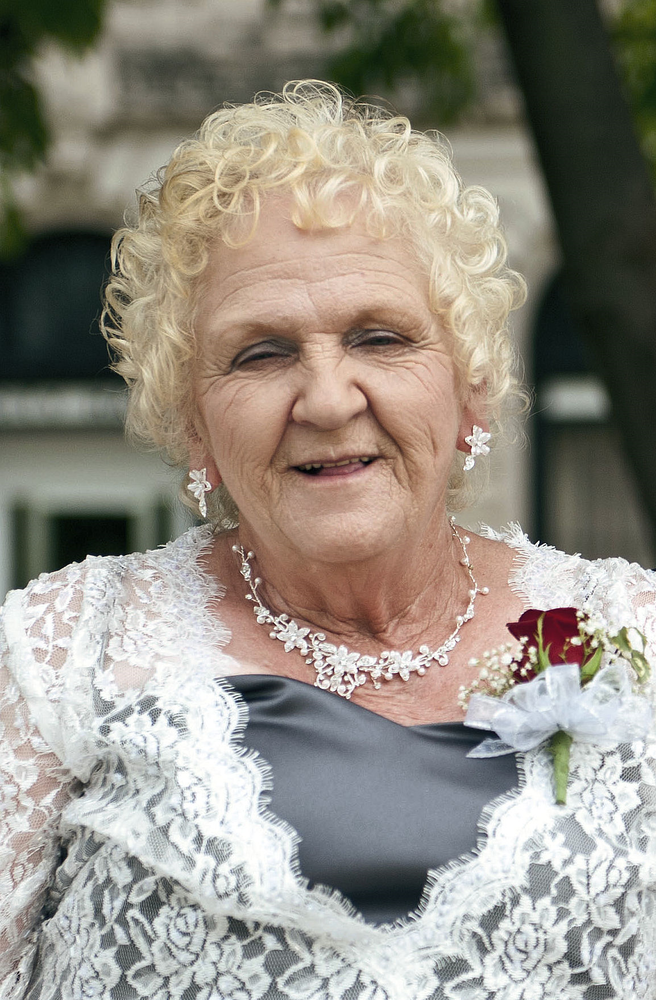 Obituary of Roma Mosher
Roma L. Mosher
Roma went home to be with her Savior on Friday, June 29, 2018, at the Comfort Hospice House in Pella, Iowa.
A time of remembrance and celebration of life will be 10:00 a.m., Friday, July 6, 2018, at Pence ~ Reese Funeral Home in Newton, who are entrusted with the arrangements. Visitation will be at the funeral home, 6 p.m. until 8 p.m. Thursday, July 5, and with a lunch and fellowship time. Friday, following the funeral at the funeral home. Burial will be in the Shaul Cemetery in Ottumwa. In lieu of flowers, memorials may be designated to the Pella Hospice Comfort House or to Roma's family.
Roma Lee Mosher, 73, was born August 8, 1944, in rural Newton. The daughter of Lewis Henry and Grace Irene (Walker) Dammeier, she was a graduate of the Newton Senior High, Class of 1962.
On February 2, 1963, Roma and Charles J. Roberts, were married in Newton. She was employed by the Maytag Company for fourteen years, retiring from the Dryer Assembly Department. Roma and Charles were later divorced. She would also work in housekeeping at Park Centre in Newton, and Good Samaritan Home in Ottumwa. On August 6, 1983, Roma and Richard Mosher were united in marriage in Ottumwa. She was a member of the Four-Square Church in Newton, and enjoyed babysitting, was a devout fan of the St. Louis Cardinals, black Friday shopping, but most of all her family. She was a loving wife, mother and grandmother.
Roma is survived by her daughter Donna (Randy Sr.) Mikesell of Newton; her son Tim I. (Krystal) Roberts of Ottumwa; grandsons: Eric and Jeremy Roberts; two step-grandchildren: Randy Mikesell and Alisha Johnston and three step-great great grandchildren: Lean, Odan and Achillies; her sisters and brother: Merita Dammeier, Arlene Boyer, Murry (Diane) Dammeier, all of Newton, Marcy (Larry) Romick of Monroe; a brother-in-law Don McKinney of Newton; her nieces and nephews; and many good neighbors and friends.
She was preceded in death by her parents; her husbands: Charles Roberts; Richard "Dick" Mosher on April 2, 1993; brother Derald (Darlene) Dammeier; and sisters: Vera (Keith) Boles, Hilma Mae McKinney and Luella Bragg.