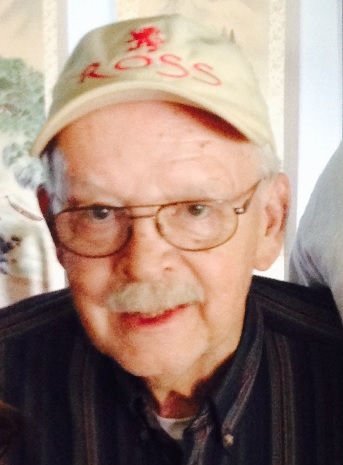 Obituary of Frank Ross
Frank E Ross, age 83 of Newton, Iowa passed away on May 5, 2018 at home.
Funeral service with military honors will be held at Union Cemetery on Saturday May 19th at 11:15 am near the Columbarium. The ceremony is open to friends and family.
Frank was born in Pittsburg, KS to Marion Jesse and Jessie Grace Ross on May 3, 1935. He went to high school at East High School in Des Moines, IA and graduated in 1953. He married his high school sweetheart Norma Kettells on August 27, 1955 in a double wedding ceremony with his brother Richard (Dick) Ross and Bernice Williams. Frank earned a degree in Electrical Engineering from Iowa State University. He served in the Air Force at the base in Fukouoka, Japan and retired as a Captain. Frank worked as a Director in Research and Development at Maytag retiring after 36 years. He enjoyed spending time with family, gardening, photography, and anything to do with aeronautics!
Frank is survived by his children Suzanne (Kevin) Clayton of Newton, Iowa; Linda (Bill) Black of Mission Viejo, California and Jeff Ross of Newton; his grandchildren Betsy (Ryan) Provin, Kathryn Clayton, Brandon and Kendall Black; his great grandchildren Gracie, Gavin, and Remi. He was preceded in death by his beloved wife of 52 years, Norma, brother Richard and his parents. Frank and Norma were generous contributors to the community and many charitable organizations. Memorial donations may be made to Habitat to Humanity or Jasper County Animal Rescue League (JCARL.)