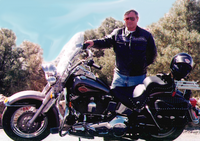 Mancil Robert Laidig
Mancil Robert Laidig, 84, of Newton, IA, passed away on Monday, April 3, 2023.
Mancil was born on April 7, 1938, and raised on a farm in Dolliver, IA. He attended school in Dolliver, graduating in 1955. He graduated from Iowa Lakes Community College and continued his education at the University of Iowa, graduating in 1960, with a Bachelor's Degree in Accounting. He worked for a public accounting firm in Mason City, IA for six years, before beginning his career at Newton Manufacturing Company in Newton.
Mancil served in many different capacities while employed at Newton Manufacturing – starting as the assistant controller and retiring in 1995 as President, CEO and Chairman of the Board. He served on many different boards throughout his life. He served on the boards of Enduro, Pella Plastics and Owatonna Recognition – all subsidiaries of Newton Manufacturing, and the Iowa Manufacturers Association and Specialty Advertising Association International.
Beyond his time at Newton Manufacturing, he also served on boards at Progress Industries, Skiff Medical Center & Skiff Medical Center Foundation, United Way of Newton, Newton Chamber of Commerce and Newton Healthcare Development Corporation.
Never a man to sit still, after his retirement, he went to work for Enterprise Car Rental. He went back to school for auto mechanics and replaced a motor in his Corvette. In recent years, he joined the FoundIt Real Estate team. He loved his Iowa Hawkeyes and he loved hopping on his Harley to travel the country. He will be remembered for always being willing to help when he could.
Left to cherish their memories of Mancil are his life partner, Jayne McKeever; children: Kim Fiala (Jeff), Scott Laidig and Jenifer McKeever; grandchildren: Josh Fiala (Amanda Becker), Sarah Steinhaus (Tyler), Colton Laidig, Jace Laidig, Rhiannon Ryther (Aaron), and Madison Ryther (Dalton); great grandchildren: Jaxxon Steinhaus, Cameron Ryther, Lucas Lakin, Amelia Lacy-Krall and Addilynn Lacy-Krall and sister-in-law, Judy Laidig. Mancil was preceded in death by his parents, Arnold and Mildred (Fowler) Laidig, brother, Arnold Laidig, Jr., and daughter-in-law to be Samantha Bedell.
There will be no formal service, but a celebration of life will be held from 2:00 p.m. until 4:00 p.m. April 22, 2022, at Cobblestone Inn & Suites 4222 S. 22nd Avenue E. in Newton. In place of flowers, the family would appreciate donations to your favorite charity in Mancil's name.