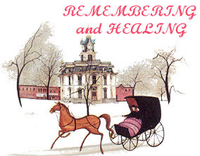 Mary Etta Terry
Mary E. Terry
Mary passed from this life on April 14, 2018, at Unity Point Iowa Methodist Medical Center in Des Moines.
A time of remembrance and celebration of life will be PRIVATE, at the Pence ~ Reese Funeral Home in Newton. Please, in lieu of flowers, memorials may be designated to Mary's family or to a charity of your choosing, in her name.
Mary EttaTerry, 56, was born January 14, 1962, in Iowa City, the daughter of Ronald Eugene and Helen LeVern (Ellerbe) Hanson. She devoted her life to her family, and was employed by Progress Industries in Newton.
On June 15, 1984, Mary was united in marriage with Kermit Dewayne Terry in Colfax. Mary is survived by her brothers: Gene, David and Brian Hanson; her sister Laura Hanson; her nieces and nephews; and many good neighbors and friends.
She was preceded in death by her parents; her husband Kermit on June 29, 2006; and her grandparents.