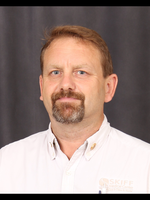 Dwight Leon Diltz
Dwight Leon Diltz, the son of Dwight Loren and Myrtle Lavinia (Rundell) Diltz, was born May 15, 1967 in Des Moines, Iowa. He graduated from North Polk High School with the class of 1985. He received his Journeyman Electrician License and Degree from ABC Electrical in Des Moines in 2000.
On December 26, 1995 Dwight was united in marriage with Krista Marie Highland in Harrison, Arkansas. They lived in Urbandale, Iowa for their first eight years of marriage then moved to the Melbourne, Iowa area. Dwight worked for the Meisner Company for seven years and then for Skiff Medical Center. Dwight was dedicated and hard-working. He was extremely proud of becoming an electrician and helping to improve Skiff plant operations.
Dwight died on Wednesday, April 11, 2018 at his home near Melbourne, Iowa. He was 50 years old. Dwight was preceded in death by his mother, and a sister, Debbie Vanbenthusen.
Those left to honor Dwight's memory include his wife, Krista of Melbourne, Iowa; his daughter, Madison of Melbourne, Iowa; his father, Dwight Diltz; his sisters, Beverly (Roger) Abrajano and Susan (Lonnie) Minge and several nieces and nephews.
Memorial services will be held on 7:00 p.m. Monday, April 16, 2018 at the Pence ~ Reese Funeral Home in Newton. The family will greet friends from 5:00 until 7:00 p.m. Monday prior to the service. Memorials will be designated for his daughter Madison. Please make checks to Krista Diltz with Dwight memorial in the memo.