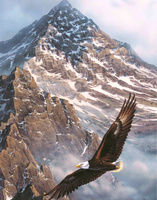 John Albert "Jack" Matthews
John A. "Jack" Matthews
John, formerly of Newton, passed away on Monday afternoon, December 11, 2017, at the Taylor Hospice House in Des Moines. There are no funeral services planned at this time, and the Pence ~ Reese Funeral Home in Newton, IA, have been entrusted with the arrangements.
John Albert "Jack" Matthews, 78, was born July 1, 1939, in Iowa City, Iowa, the son of John Pierce and Kathryn (Parker) Matthews. He was a high school graduate, and employed as an airline pilot in Texas, retiring from flying after 12 years of service.
In 1994, Jack married his longtime partner, David Phillips in Des Moines. Jack had lived in Houston, TX for several years, prior to moving to the Newton area. He was a past member of the Newton Noon Kiwanis and the Church of the Holy Spirit in Des Moines. Jack enjoyed his friends and family, and devoted his life to them.
Jack is survived by his spouse David Phillips of Des Moines; and his many friends.
He was preceded in death by his parents.